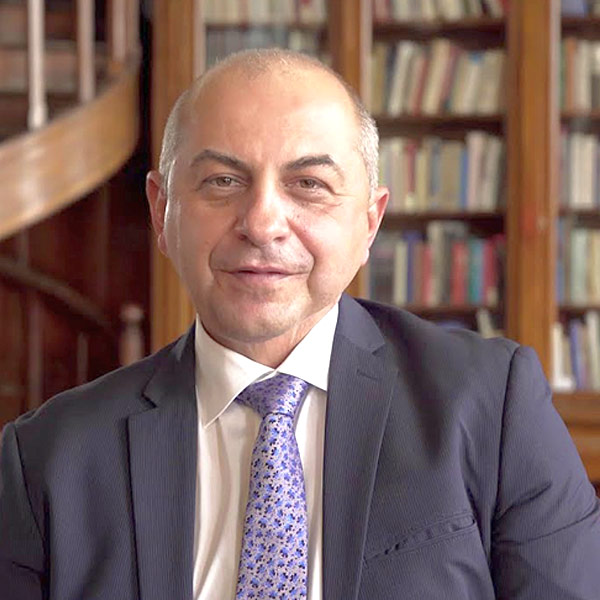 Prof. Dr. Cătălin Cîrstoiu
Prof. dr. Cătălin Cîrstoiu MD, PhD is a Professor of Orthopedics and Traumatology and Dean of Medicine Faculty at "Carol Davila" University of Medicine and Pharmacy Bucharest since 2016. Furthermore, he is the Chief of the Orthopedics and Traumatology Department at Bucharest Emergency University Hospital where he conducts an extensive surgical activity centered on bone defects reconstruction using various methods after tumor resection surgery, but also after failed total hip or knee arthroplasty and osteolysis caused by specific or nonspecific osteoarticular septic complications. From 2013 to 2015 Professor Cîrstoiu was the President of the Romanian Society of Orthopedics and Traumatology (SOROT) and since then he is the Romanian representative at the International Society of Orthopedic Surgery and Traumatology (SICOT). The only Romanian orthopedic surgeon member of the European Musculo-Skeletal Oncology Society (EMSOS) he is the founding member of the Romanian Society of Musculoskeletal Oncology (ROMSOS) and an European Examiner for the European Board of Orthopedics and Traumatology (EBOT) and European Federation of National Associations of Orthopedics and Traumatology (EFORT). In the Orthopedics and Traumatology of Bucharest University Emergency Hospital Professor Cîrstoiu runs the national program for severe bone defects reconstruction. He is main author, coauthor and collaborator for ten medical specialty books, monographs and medical textbooks and also for an extensive number of original, in extenso articles published and indexed in Thomson-Reuters ISI, International Data Base or CNCISI.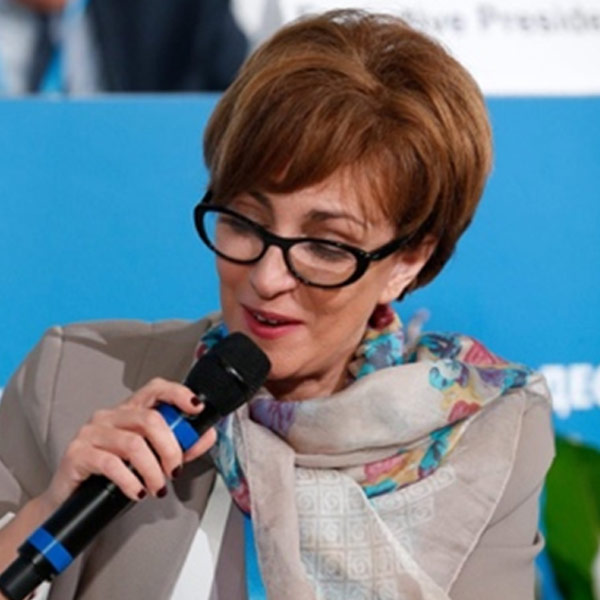 Prof. Dr. Corina Silvia Pop
Professor Corina Silvia POP - Professor of Internal Medicine and Gastroenterology at Carol Davila University of Medicine and Pharmacy Bucharest - over twenty years of clinical and academic experience Medical Director of University Emergency Hospital Bucharest Secretary of State at Ministry of Health 2015-2018 Senior adviser of Ministry of Health Senior advisor health projects Ministry of European Funds Between 2015-2018 she coordinated National Health Programmes financed by European Social Funds EU Commision on Communicable and Non-Communicable Diseases screening and prevention. Member of the Steering Group on Health Promotion, Disease Prevention and Management of Non-Communicable Diseases SGPP DG-Sante European Commission The interest in public health came naturally to complement the interest in helping the people in need. From patients to an entire community was just a thought that became reality. She has been involved for several years in numerous prevention and screening projects for vulnerable populations. Last but not least is the passion for knowledge, teaching and training young students and doctors in this unique and special profession. The openness and joy of working with young doctors at the patient's bedside but also in academic projects brought her great professional and spiritual satisfaction.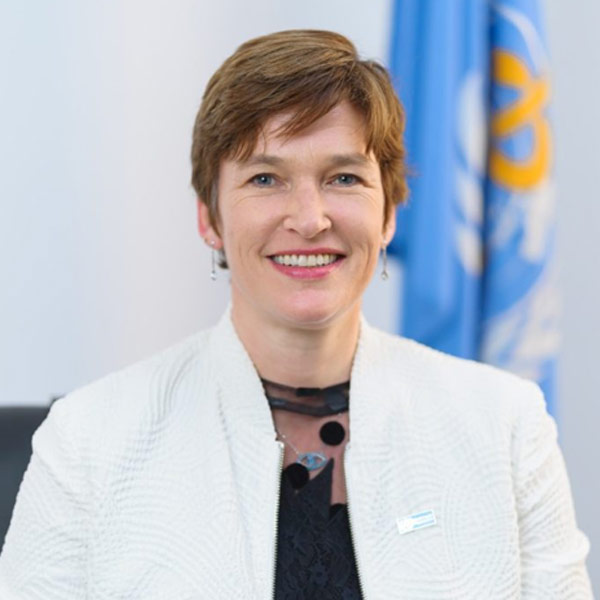 Dr. Caroline Clarinval
Head of WHO Country Office in Romania since August 2022. Prior to this, Caroline has led the WHO Office in Kazakhstan and managed the emergency operations for WHO in Ukraine. In her capacity as WHO Regional Adviser, Emergency Response and Operations, Caroline supported 14 countries and territories across the Middle Eastern Region responding to health emergencies, including Iraq, Yemen, Syria, Libya and Somalia. Serving for a decade in the International Committee of the Red Cross, Caroline assisted populations affected by conflict, managing large-scale relief operations in Africa, Asia and the Middle East. While working for the Federal Office of Public Health in Switzerland, Caroline was responsible for the national strategy on rare diseases and was a Member-State delegate to WHO. Caroline holds a PhD in Biomedical Ethics and Law, Master's degrees in Public Health and Human Rights Law. She also teaches biomedical ethics and humanitarian ethics at the Massachusetts Institute of Technology (MIT) in Boston, London School of Hygiene and Tropical Medicine in London, at Kings College in London and at the University of Zurich.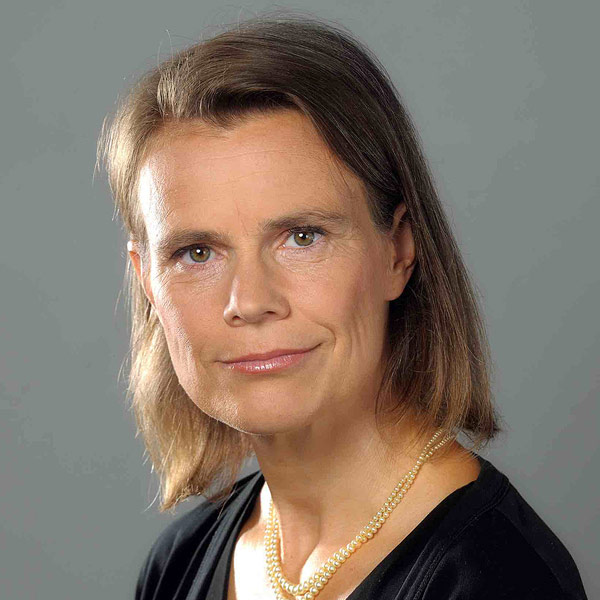 Prof. Dr. Phil. Nikola Biller-Andorno
Prof. Dr. med. Dr. phil. Nikola BILLER-ANDORNO, MHBA, directs the Institute of Biomedical Ethics and History of Medicine, University of Zurich (UZH), Switzerland, a WHO Collaborating Centre for Bioethics. She leads the UZH Center for Medical Humanities as well as the PhD program "Biomedical Ethics and Law". Biller-Andorno is a member of both the Swiss Academy of Medical Sciences and the Swiss National Research Council and serves as Vice-President of the Clinical Ethics Committee of the University Hospital Zurich. A Past-President of the International Association of Bioethics, she is currently active as board member of the European Association of Centres of Medical Ethics and of DIPEx International. She held a Commonwealth Fund Harkness Fellowship and Visiting Professorship at Harvard University (2012-14) as well as a Fellowship at the Collegium Helveticum (2016-20), the joint Institute of Advance Studies of UZH, ETH Zurich and the Zurich University of the Arts. In 2018, she obtained a Master of Health Business Administration (MHBA). Since 2021 Nikola Biller-Andorno is Vice Dean Innovation and Digitalization of the UZH Medical Faculty.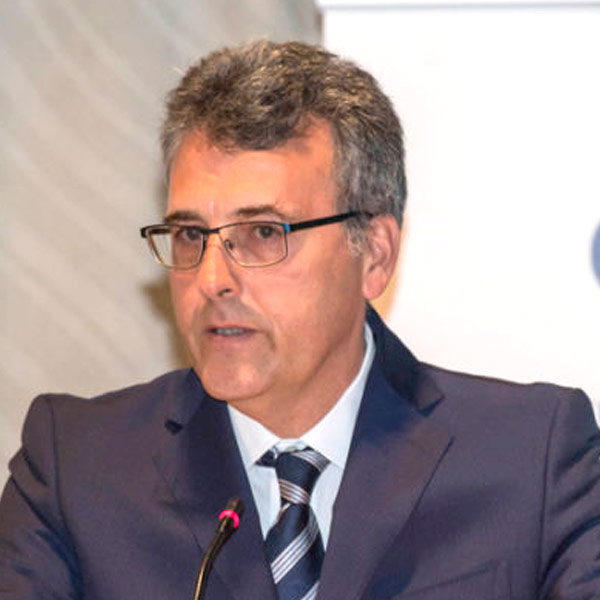 Prof. Dr. Luciano Saso
Prof. Luciano SASO (Faculty of Pharmacy and Medicine, Sapienza University of Rome, Italy) is author of more than 350 scientific articles published in peer reviewed international journals with impact factor (H-index Google Scholar 57, Scopus 47). He coordinated several research projects in the field of pharmacology and has been referee for many national and international funding agencies and international scientific journals in the last 30 years. Prof. Saso has extensive experience in international relations and he is currently Vice-Rector for the European University Networks UNICA and CIVIS at Sapienza University of Rome. In the last 25 years, he participated in several projects and has been speaker and chair at many international conferences. Prof. Saso assumed the role of Member of the Steering Committee of UNICA for two mandates (2011-2015). In October 2015, he was elected President for a first term (2016-2019) and he was re-elected President for a second term (2020-2023) in 2019.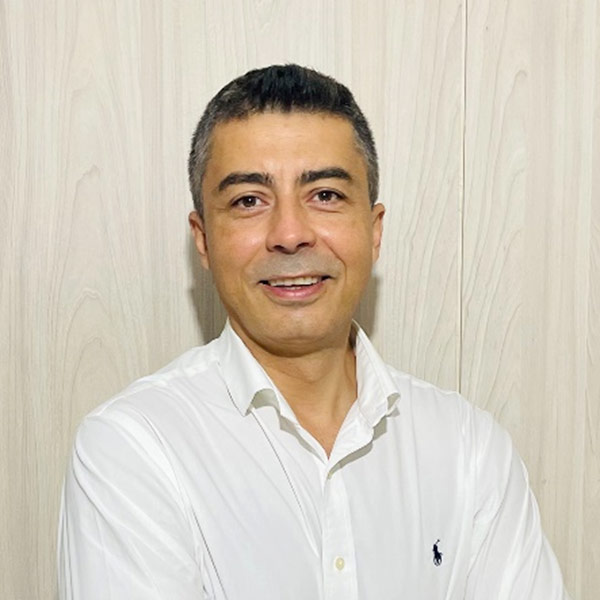 Prof. Dr. Siviu Pițuru
Prof. Dr. Silviu Mirel Pițuru is the President of the College of Dentists in Bucharest, Vice-Chancellor for Student Affairs at the University of Medicine and Pharmacy "Carol Davila" (UMFCD) in Bucharest and Head of the Discipline of Professional Organization and Medical Legislation - Malpractice at the Faculty of Dental Medicine. Since 2016, he has been the General Director of the UMFCD Secretariat, and since 2017, he has been an Advisor to the Secretary of State within the Ministry of Education on higher education issues.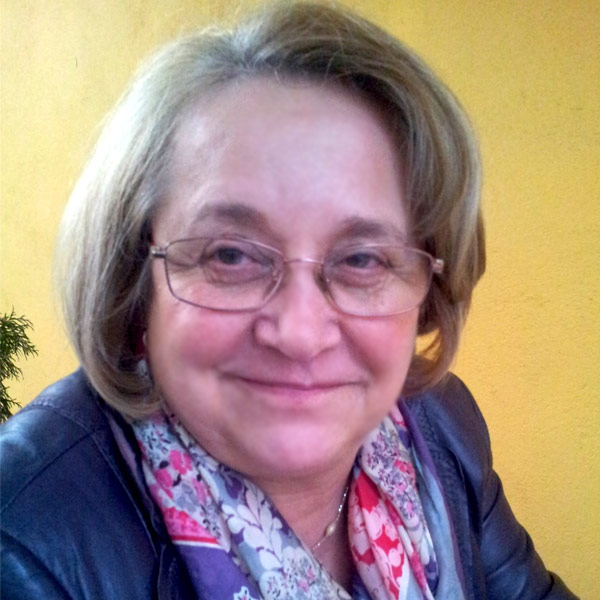 Prof. Dr. Dana Mincă
Prof. Dana Galieta Mincǎ, Senior doctor of Public Health and management University professor (2005), Director of Department 3 preclinical, Head of the Public Health and Management discipline, SPM Resident Coordinator, Certified Coordinator of complementary studies Health Services Management; Faculty of Medicine; "Carol Davila" University of Medicine and Pharmacy Bucharest Other duties: Vice Chancellor for institutional strategy, academic evaluation and quality - U.M.F. CD Bucharest (2016-2020), PC member – EEA Grants I-II / UEFISCDI, ARACIS evaluator expert, member of the SP commission of the MoS Areas of professional interest:research methodology in public health and health services; application of statistical methods in public health and clinical medicine; analyzes of health status and public policies in the field of health; management of community and organizational projects; evaluation and management of the quality of health services; organizational management and communication; evaluation of university programs in the field of health/medicine; the development of curricula for university and postgraduate medical education; implementation of university programs and disciplines in university and postgraduate education. In the more than 30 years of academic activity, he organized more than 50 national and international conferences, workshops and EMC courses, coordinated working groups and published as coordinating author together with colleagues from UMFCD 15 manuals and specialized books.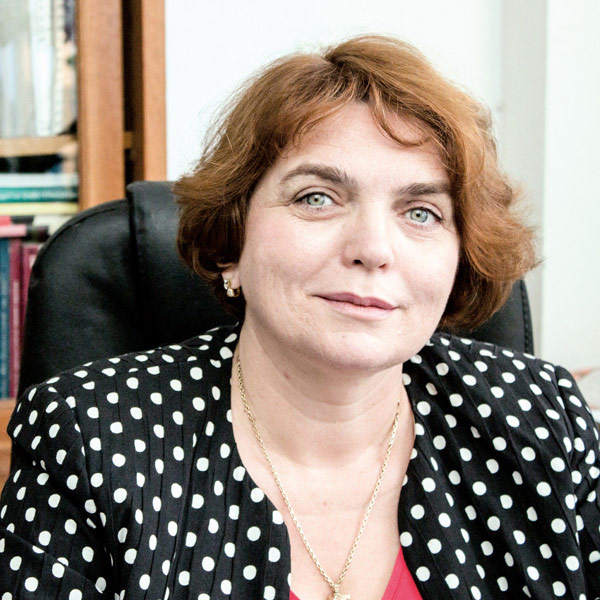 Prof. Dr. Florentina Furtunescu
Professor Florentina Ligia FURTUNESCU, M.D., PhD, Habil Professor of public health at UMF Carol Davila, consultant physician of Public Health and Management at National Institute of Public Health. She has over 20 years of experience in the field of public health and in university medical education. Throughout her career she worked in the Ministry of Health (she was general director at the Public Health Authority and head of the Public Policy Unit), she was a member of numerous international and national work teams and participated in over 50 projects in the field public health. During the period that Romania held the presidency of the Council of the European Union, she coordinated the Working Party of Public Health Senior Level.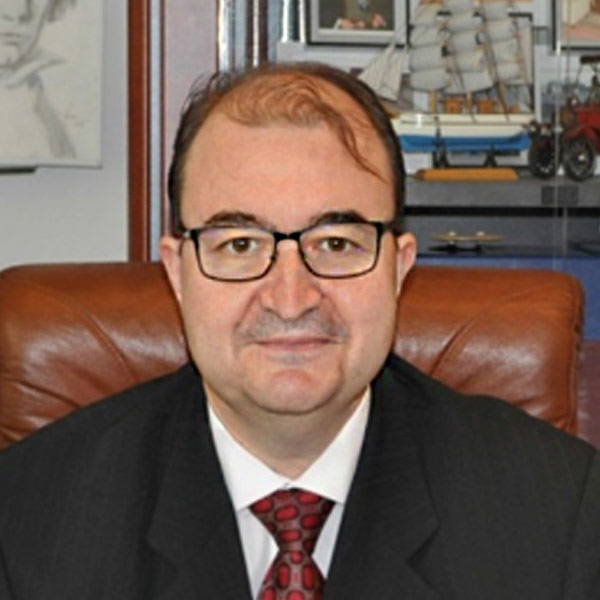 Prof. Dr. Romiță Iucu
Professor Romita IUCU is the President of the Board of Trustees at the University of Bucharest and a professor of higher education at the Faculty of Psychology and Educational Sciences. With an important experience in international cooperation in the field of education, professor Iucu is the Coordinator of UNICA EduLAB Group, the Co-Chair of the FOREU European Degree subgroup of European Universities, and a member of the European University Association (EUA) Learning & Teaching (L&T) Steering Committee. He has been appointed as a Magna Charta Observatory Ambassador from April 2022. Professor Iucu held several university-management positions (former Acting Rector of the University of Bucharest, and Vice-Rector for Academical Affairs for more than 16 years), with an important role on designing, managing, and validating higher education and adult education policies at different level. He is a former President of ENTEP (European Network on Teacher Education Policies) and was the national's representative in the BFUG (Bologna Follow-up Group). Professor Iucu had worked for many years at the European Network of Country Experts in Education (ENCEE), and as a member of the Expert Group on Improving the Education of Teachers & Trainers. He also worked for the European Commission, Eurydice, World Bank, and UNICEF in several educational programmes. As a recognition of his professional activity, he was inducted as a member of The International Adult and Continuing Education (IACE) Hall of Fame (UO-OCCE). His main fields of scientific interest are educational policies in the higher education area, higher education pedagogy and teacher education policies.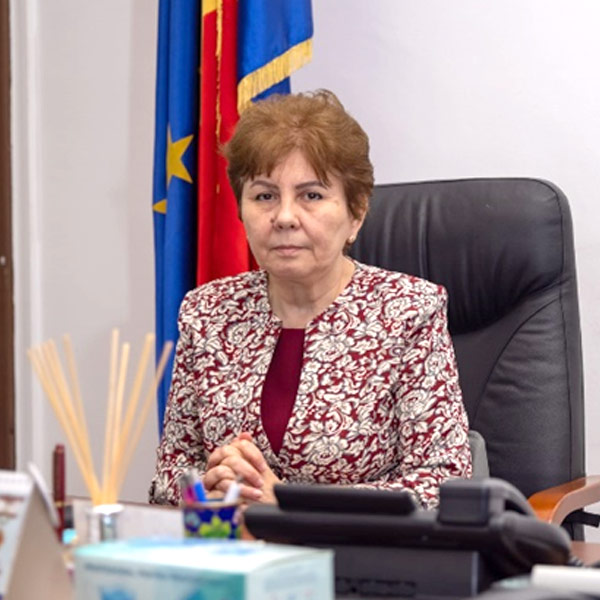 Conf. Dr. Adriana Pistol
Dr. Adriana Pistol is an epidemiologist, university lecturer at the "Carol Davila" University of Medicine and Pharmacy, with extensive experience and expertise in the field of epidemiology. She graduated from the "Carol Davila" University of Medicine and Pharmacy in Bucharest in 1988. In 2004, Adriana Pistol became a doctor in medical sciences at UMF "Carol Davila" in Bucharest. During the period 1999-2005, Adriana Pistol worked within the Ministry of Health, General Directorate of Public Health. In the period 2010-2014 he held the position of Director General of the National Institute of Public Health. From 2005 to 2021, Adriana Pistol was Director of the National Center for Surveillance and Control of Communicable Diseases. From 2021, he holds the position of State Secretary within the Ministry of Health and, starting from September 15, 2022, he is a Member of the Standing Committee of the WHO Regional Office for Europe.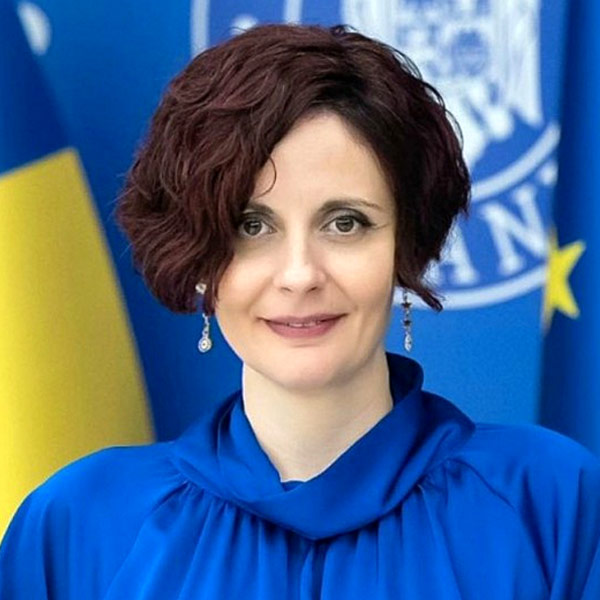 Consilier de Stat Mădălina Turza
Militant for the rights of children with disabilities from Romania, with over 15 years of experience in the field of human rights, inclusive education, drafting and analyzing public policies from a human rights perspective. Scholarship of the US State Department - Fulbright/Humphrey Program in the field of inclusive public policies, I graduated in Political Science and International Humanitarian Law. Founder and president of the European Center for the Rights of Children with Disabilities (CEDRC). In the period 2019-2021 I held the position of President - Secretary of State of the National Authority for the Rights of Persons with Disabilities, Children and Adoptions (ANDPDCA), and currently I am a State Counselor at the Chancellery of the Prime Minister - Government of Romania with coordination duties in the field of inclusion, the rights of people with disabilities, the protection of children and other vulnerable categories.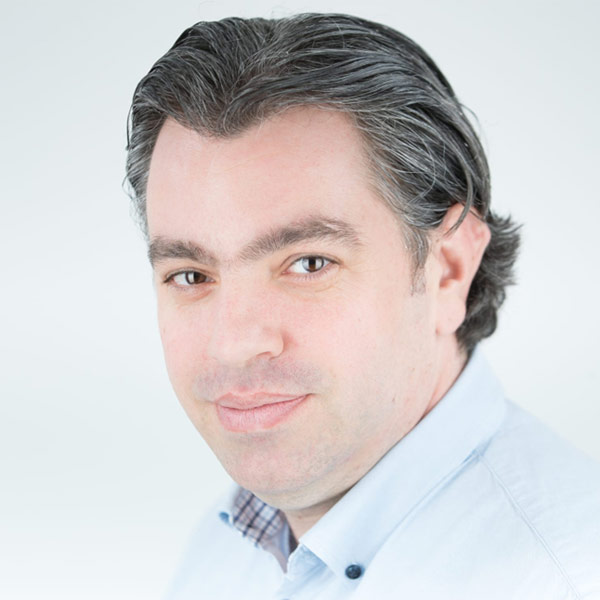 Dragoș Nicolescu
Ec. Dragos-Nicolae Nicolescu Senior Trainer Ascendis Romania, with management experience in various multinational companies, entrepreneur with experience in 2 start-ups in Romania and business developer in Poland, Albania, Congo and Senegal. Dragos Nicolescu is a specialist in negotiation, conflict management, effective communication and public relations. The various consulting and training projects in the big pharmaceutical companies and in public hospitals have made an important contribution to improving doctor-patient relations. At this moment, Dragos Nicolescu is a PhD student at UMF Carol Davila.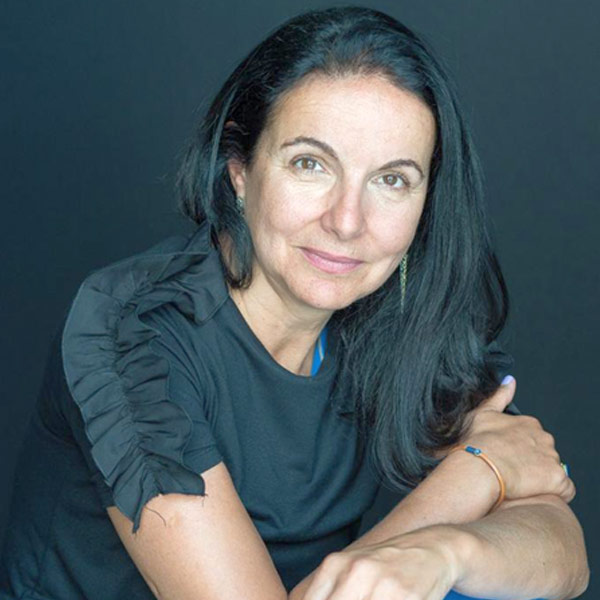 Dr. Simona Radu Răuță
Dr. Simona RADU-RAUTA, MD, MA in Philosophy, MRCPsych • Consultant Psychiatrist In General Adult and Old Age Psychiatry (St. George's Medical School London and Oxford School of Psychiatry, UK 2006). • MA in Philosophy (Ethics in Mental Helath), University of Warwick, UK. • Psychotherapist - Enid Balint Course of Psychoanalytic Psychotherapy, London UK. • Diplome Post Universitaire - L'Autisme, le Polyhandicap de l'enfant et de la Famille. Faculte de medecine St Antoine, Paris. Consultant Psychiatrist and Psychotherapist with a special interest in the interface between Psychiatry/Psychology/Philosophy (Ethics and Philosophy of Mind and Self). Psychiatrist and Psychotherapist with over 20 years of clinical and academic experience in public sector hospitals in both UK and France. Main preoccupation is to make difficult or sensitive topics accessible and understandable so that the audience can incorporate elements of her presentations into their day to day life, professional as well as personal. She is a member of the General Medical Council and The Royal College of Psychiatrists in the UK and of Colegiul Medicilor Bucuresti in Romania.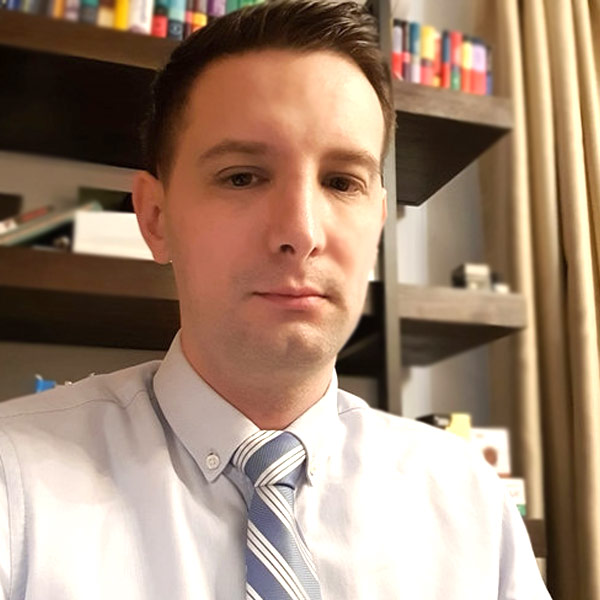 Dr. Cătălin Aliuș
Dr. Catalin ALIUS (MD, HSPgDip MSc, PhD, MRCSI) is a Consultant General Surgeon at Bucharest University Hospital with a special interest in Emergency and Oncological surgery. He was awarded membership of the Royal College of Surgeons in Ireland and had training in Human Factors and Communication Skills. Dr. Alius graduated with an MSc and a PhD from Carol Davila University of Medicine and Pharmacy. He authored several papers linked to the fields of medical ethics and clinical communication and is currently researching human errors and their impact on healthcare.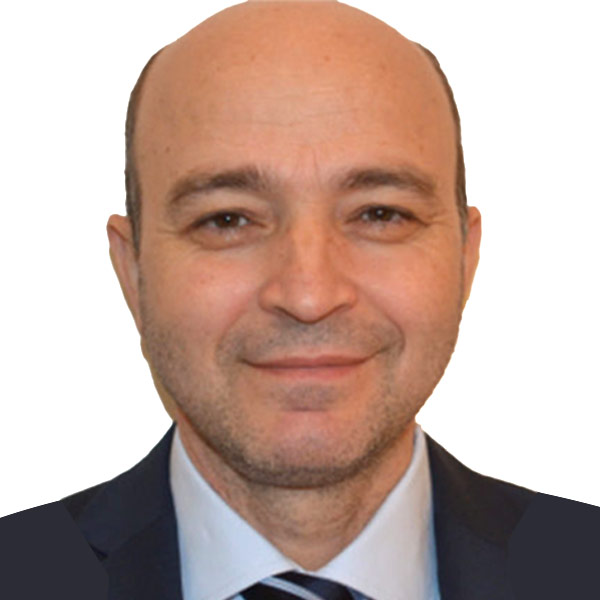 Conf. Dr. Marin Burcea
Conf. Marin BURCEA is a lecturer at the Faculty of Business and Administration, University of Bucharest and researcher at the Center for Urban and Regional Sociology (CURS). Some areas covered by his projects, which reflect his great expertise, are corporate social responsibility, labor market and applied health research. He also worked on health policy development.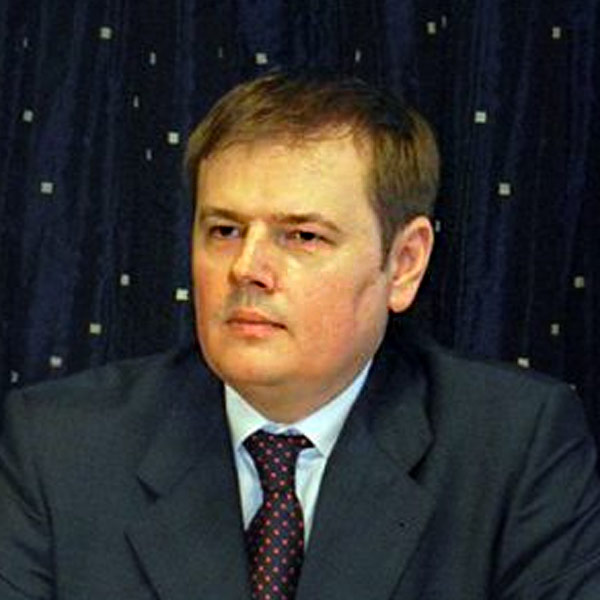 Șef Lucrări Dr. Andrei Nanu
Associated Professor Andrei NANU is the Head of the "Legal Medical Element and Malpractice" Discipline at the "Carol Davila" University of Medicine and Pharmacy Bucharest. Between 2015 and 2017, he was the Head of the "Professional Organization and Medical-Dental Legislation" Discipline. Between 2009 and 2013, he coordinated two strategic research projects and medical education on medical legislation and medical malpractice co-financed by the European Social Fund and conducted in partnership with the Romanian College of Physicians, Romanian College of Dentists, the National School of Public Health Management and Improvement in Healthcare - Bucharest, and the "Gr. T. Popa" University of Medicine and Pharmacy.
Dr. Alexandra Iutiș
Dr. Alexandra Haritini Iutis, M.D. - after graduating from The University of Medicine, Faculty of Dentistry in Iasi, Romania, Dr. Alexandra Haritini Iutis has practiced first as a collaborator and then in her own clinic general dentistry for almost 17 years. In 2016 she has attended the first trainning programme organised by L Institut du Face et Cou, part of Faculté de Médecins de Nice - Université Côte d'Azur, obtaining an university degree in non surgical facial aesthetic procedures. In 2020 she becomes an evaluator of health services, specialised in patient safety and quality care in medicine. In 2021 she attends and completes the training programme organised by the National School of Public Health, Management and Professional Development, Bucharest and becomes a specialist in health services management. Since the beginning of 2021 she has joined the department of education, research and quality management of the National Authority of Quality Management in Health of Romania.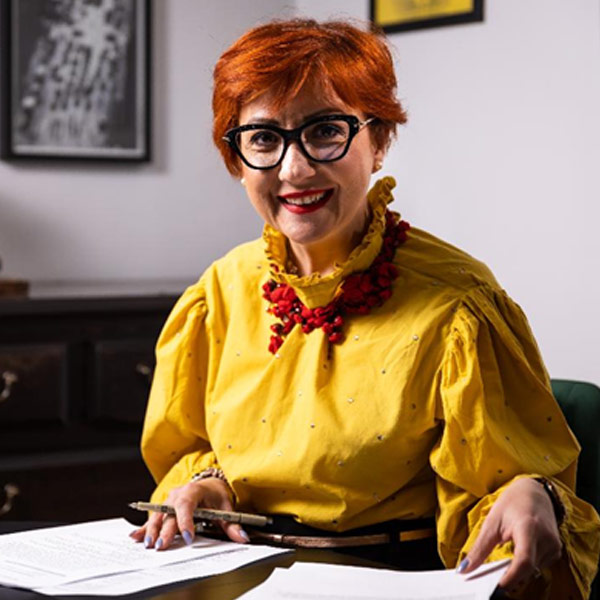 Av. Cătălina Bordianu
• 3 years in European Law and Project Cycle Management at the Ministry of Justice; • 15 years as a healthcare, labor, medical business, and malpractice lawyer; • 6 years ADOM Legal Course lecturer; legal workshops organized. Trainer in Healthcare Law, Medical Ethics, and Professional Liability. Founder of COMUNIhealthCARE, held twice in 2022: June and November. 2021-2022 Master's in Healthcare Law, criminal and civil liability of healthcare professionals and medical units. Expertise: healthcare law, ethics in healthcare, malpractice and medical company organization and functioning.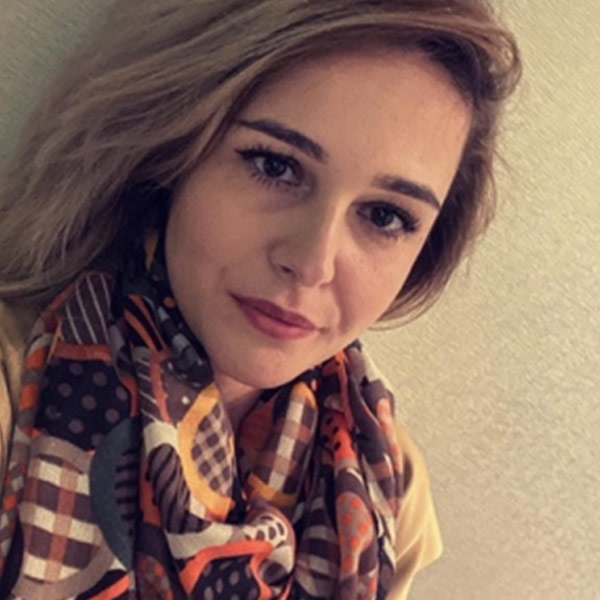 Ioana Pop, MSc
Ms. Ioana POP, Master of Science (MSc) - graduate of London School of Politics and Economic Science and after a 10-year experience in the UK, Ioana decided to return to her home-country to contribute to the Romanian health reform. As a health consultant for WHO country office in Romania she has gained experience in developing health policies focusing on the most vulnerable communities. Working for WHO in a context of a pandemic and now a next-door war poses challenges as well as great rewards. Ioana is supporting Ukrainian refugees in the process of entering the Romanian health-system. Our ultimate goal is universal health care.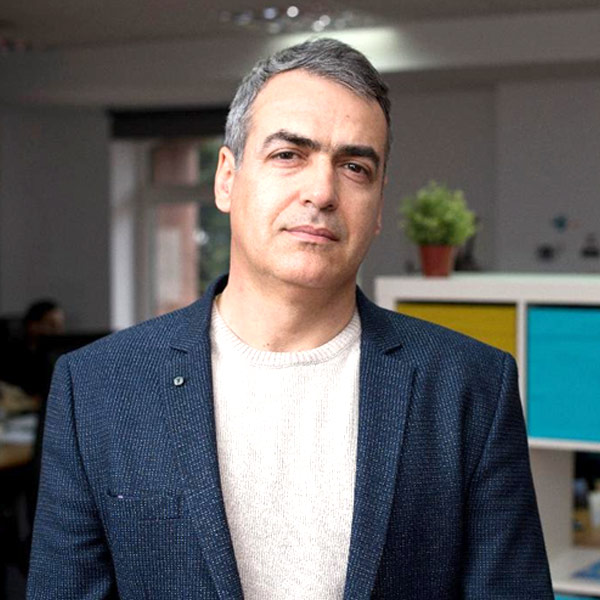 Dl. Mihai Păun
Mr. Mihai PAUN - Graduated from the University of Bucharest - Faculty of Physics. Relevant professional experience: Capital market (brokerage) - 1996 - 2000 - Executive Director Active International Information technology - Publishing - 1999 - 2010 - General Manager Active Soft. Information technology - B2C/B2B software ecosystems - 2010 - present - Owner & C.E.O Ascend Netsolution Own projects: StarTaxi, Oliviera (TakeAway), Bringo, Ringdoc.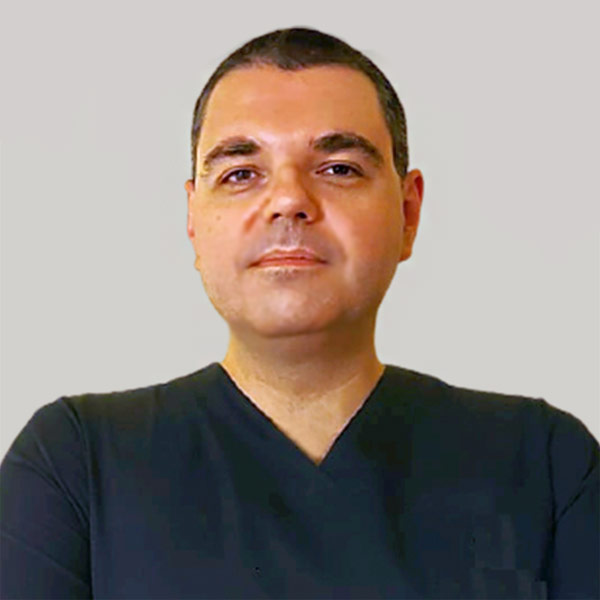 Dr. Cosmin Dugan
Dr. Cosmin DUGAN - Geriatrics-Gerontology senior doctor at Medicala II Clinic Bucharest University Emergency Hospital, resident in Physical Medicine and Recovery, PhD student in Neurology, Master in Medical and Clinical Engineering, Master in International Relations and Geopolitics, Master in Security and Information Analysis, Executive Director of the Black Sea University Foundation "Mircea Malița".